← Back
The Environmental Impact of Traditional Shampoo Bottles: Why You Should Choose Refillable Shampoo in Australia
Your shampoo bottle: You probably haven't thought much about it beyond the type of shampoo that's in it or when you need to buy a new one from the supermarket. But those traditional shampoo bottles are most often made of plastic, and shampoo bottles are usually single-use by nature. Our environment is in a precarious situation right now, and many people are doing what they can to reduce their impact on our natural world. Little steps and small changes to our habits and lifestyles can not only help to make a big problem less overwhelming, but it can also actually make a big difference. Did you know that ditching your single-use plastic shampoo bottle is one small change you can make to benefit the environment? Many people have turned to shampoo refills to help save unnecessary plastic ending up in landfill. Keep reading to learn more about plastic, how it gets wasted, and where to find refillable shampoo in Australia.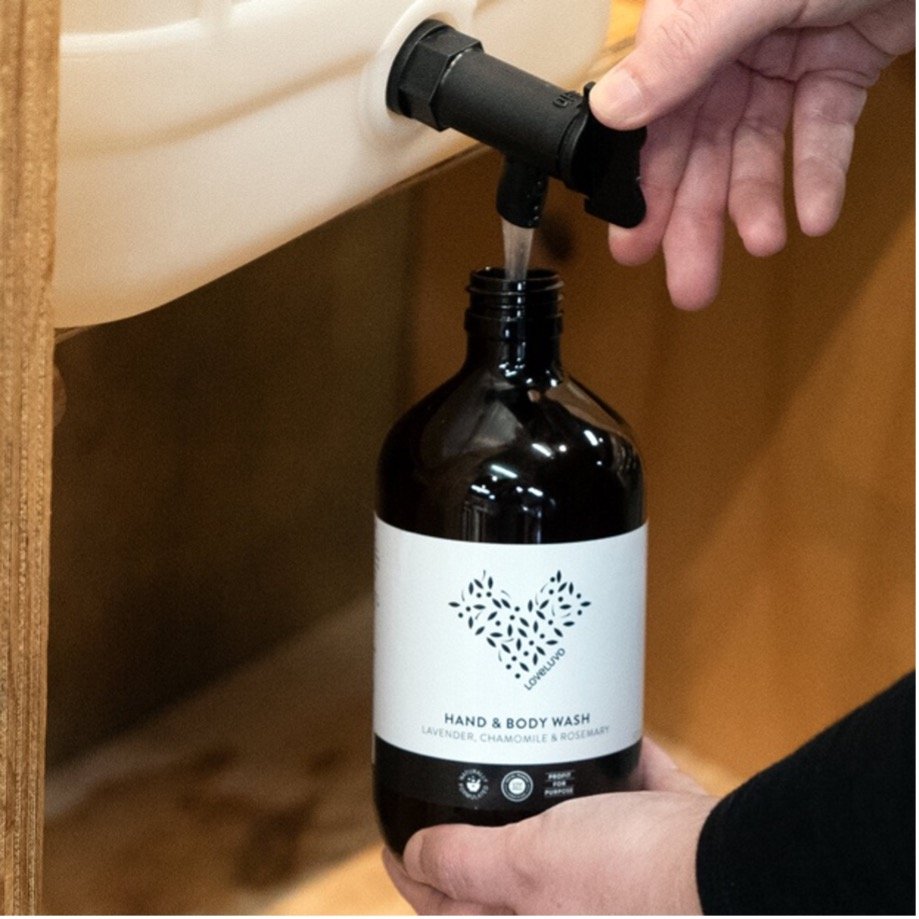 Taking a Look at Australia's Plastic Waste
Australia has a waste problem. From food waste to organic waste, to hazardous waste, we're struggling to manage it properly and safely, especially because our waste is increasing every year. In the 2018-2019 financial year, Australia produced 2.5 million tonnes of plastic waste. 47%, equivalent to 1.2 million tonnes of this waste was produced by Australian households. This is a massive amount of wastage, which is an issue in itself; however, the real problem is the fact that only 9% of this plastic waste could be recycled. So, where did the other 2.1 tonnes of single-use and disposable plastic end up? That's right: landfill.
What is the Impact of Plastic Shampoo Bottles?
When 84% of plastic waste ends up in landfill, it stands to reason that a good percentage of that waste would be made up of plastic shampoo bottles. In fact, some 179 million empty bottles of shampoo and other personal care products are thrown away each year in Australia. This means millions of plastic shampoo bottles every year are sent to landfill, where they will take hundreds of years to break down.
So, What's the Alternative?
The alternative to traditional plastic shampoo bottles is refillable shampoo. This is an easy sustainable swap to make that can significantly impact the environment. When you use refillable products like shampoo, you are reducing your personal consumption of plastic and your contribution to landfill. No more buying a new plastic bottle of shampoo from the supermarket every week – once you make the swap, all you need is one empty bottle to start your refill journey.
How Does Refillable Shampoo Work at LoveLuvo?
At LoveLuvo, we proudly provide a refill service for shampoo and other eco-friendly, cruelty-free, or vegan products. Whether you need sustainable haircare products, body wash, hand wash, conditioner, or even laundry liquid or powder, you can refill it at LoveLuvo. We want to help facilitate your sustainable lifestyle- that's why our refill service is convenient and easy to use.
Come and visit us in-store with your clean, empty bottle in tow – this can be a LoveLuvo bottle, or it could be any you own. One of our friendly staff members will weigh your bottle and fill it with your chosen refillable product. Finally, your bottle will be weighed again to determine the cost. You can also choose to drop off your bottles in-store and pick them up later when they are filled up with your sustainable products.
In addition, if you are ordering for your office or workplace and looking for ways to be more sustainable, we can also work with you to provide local delivery for commercial orders. For instance, we also offer our refill service for products like hand sanitiser, all-purpose cleaner, dishwashing liquid and powder, and disinfectant.
Do You Need Refillable Shampoo in Australia?
Look no further than LoveLuvo for your refillable shampoo needs. We specialise in sustainable haircare products, as well as refillable products, including hand wash, body wash, conditioner, and of course, shampoo. We are proud to be innovators in the refillable product area, as one of the first businesses in Melbourne to offer a refill service. There are lots of benefits to living a more sustainable life – one way is by using refillable products. We are here to help you maintain a sustainable lifestyle easier.
When you decide to start using refillable shampoo service, come see us at our Seddon store. If you would like to find out more about our refill service, give us a call at 03 9396 1822, or you can fill out our online contact form. If you want to discover our other eco-friendly, sustainable products, you please visit our online store, anytime!