← Back
How Can I Repair My Dry and Damaged Hair?
Dry and damaged hair can be more than a nuisance to deal with – it can be frustrating and disheartening too. With all the hair styling, colouring, and cut options available and all the different channels through which to find hair-inspiration, the last thing you need is hair that is dry and damaged. If you need tips for damaged hair then keep on reading for our hair tips, and to discover LoveLuvo cruelty free shampoo, which might just be the solution to your hair woes.
How Can I Tell if My Hair is Dry and Damaged?
There are several signs that your hair will give you if it is damaged or dry and in need of some extra care. Depending on your hair type, hair could appear frizzy and dull, or present with lots of breakage or split ends. Alternatively, your hair might be feeling rough, brittle, unmanageable, or tangling more than usual. These are all indications that your hair needs some attention in the form of added nourishment, a new shampoo, or a different care routine altogether.
How Can I Fix My Dry and Damaged Hair?
There are several ways things that can help to bring your dry and damaged hair back to life, and you can find some of the most effective methods below:
Keep on Top of Your Split Ends
Split ends are not only unsightly, but they are also an indication that your hair is damaged and dry. They are unfortunately not reversible, so the only way to take care of split ends is to get a haircut. To prevent split ends in the long-term, it is important to get into a regular haircut routine and book a trim every 2 to 3 months. This will make your hair appear thicker, and help to prevent further split ends.
Get into a Great Washing Routine
In order to help your damaged hair, you might need to rethink your hair-washing routine and even the way in which you wash your hair. While that just-washed feeling might be tempting enough to have you washing your hair every day, doing this is actually counterintuitive. It is ideal to wash your hair between 1 and 3 times a week. Overwashing, or washing more frequently than this can actually strip your hair of moisture which can be detrimental to hair. When you strip back the number of washes per week to the minimum, this prevents your scalp from drying out and being stripped of its essential natural oils.
Conditioners and Treatments
If your hair is damaged and dry, it might have been stripped of its natural moisture layer by certain hair products, or heated tools like straighteners and hair dryers. The way to remedy this is a really high-quality conditioner or another type of nourishing hair treatment. There are a plethora of options out there, from wash-out hair masks to leave-in conditioners. If you are looking for an amazing cruelty-free, natural conditioner then look no further than this LoveLuvo conditioner. Your hair needs moisture and nourishment just as your skin does, and that's why it is so important that you use conditioning products regularly. This in turn will help to prevent hair breakage due to brittleness and dryness, because your hair will be sufficiently hydrated and healthy.
Choose the Right Shampoo!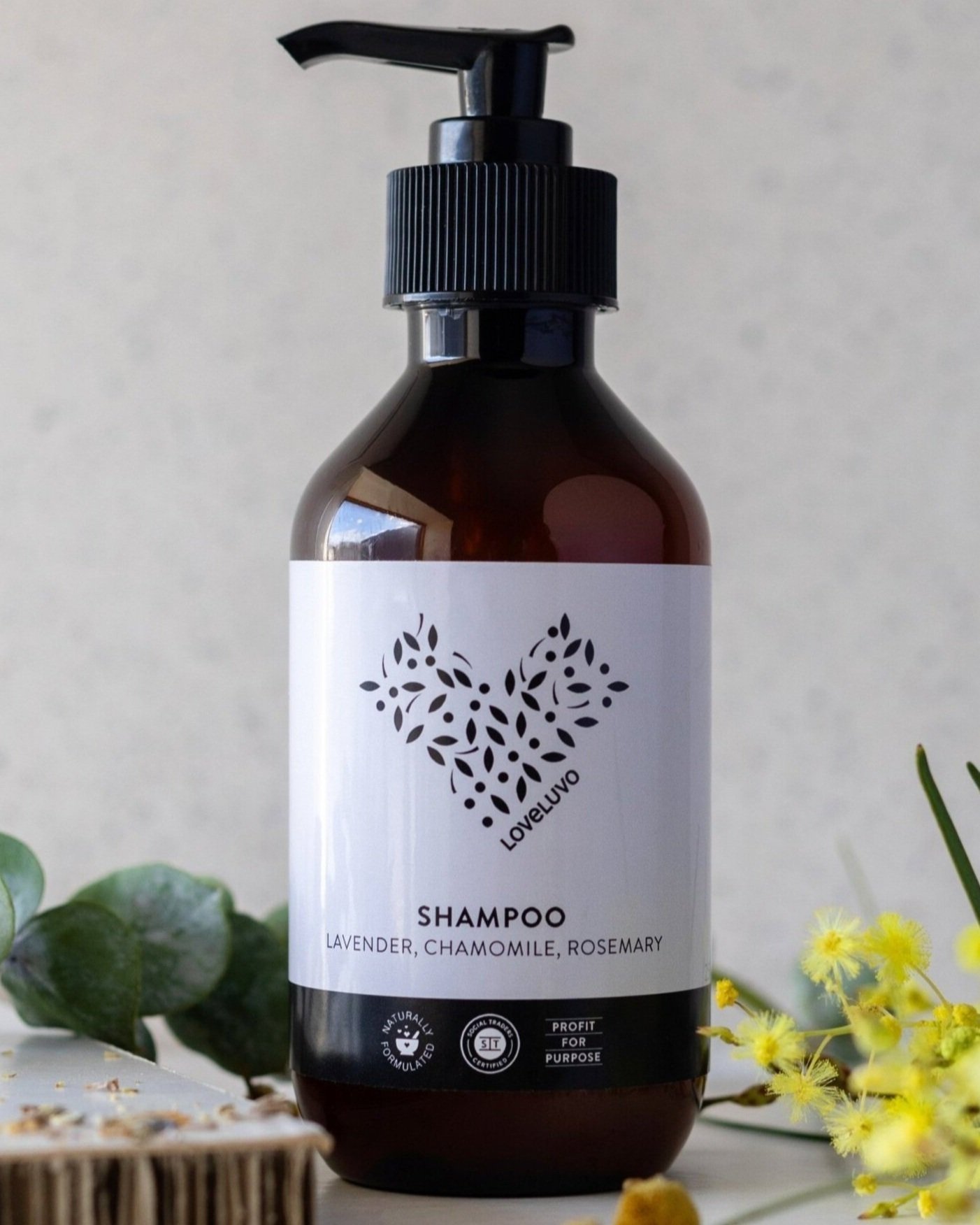 Finally, the elephant in the room – we have talked about hair treatments, hair protection, and hair washing routines, but what are we washing our hair with? Shampoo. Your choice of shampoo is one of the most important decisions you can make when it comes to caring for damaged hair. The first thing to consider is selecting a sulphate-free shampoo, because sulphates can strip your hair of too much moisture, leaving it dry and damaging it further. Secondly, be on the lookout for shampoos that are also paraben-free, as parabens can irritate the scalp. Lastly, try to stick with a shampoo that is made from natural ingredients, because these more natural hair products are better for damaged hair. When you are looking for a product that ticks all those boxes, that's where the LoveLuvo cruelty free shampoo steps in. Formulated with natural ingredients and no parabens or sulphates, this shampoo is a stellar choice for nourishing and repairing damaged hair.
Are You Interested in LoveLuvo Cruelty Free Shampoo?
If you have been inspired to take control of your dry or damaged hair, then look no further than LoveLuvo for all your cruelty, paraben, and sulphate-free hair products. We proudly specialise in natural, sustainable, and cruelty-free products that are better for you and for the environment. Stocked to the brim with sustainable and eco-friendly skincare, hair, body, and home products, we are your one-stop shop for all your personal and gifting needs.
Whether you need an exceptional LoveLuvo shampoo, or a special eco-friendly gift for a loved one, please come and see us at our Seddon store, or give us a call at 03 9396 1822. Alternatively, you can fill out our online contact form, or visit our online store at any time!