← Back
4 Skincare Tips for the Change of Seasons
It's that time of year – the liminal time between Summer and Autumn. The weather is often still warm and muggy, punctuated by the occasional cooler day that reminds us that the seasons are changing. Soon, autumn will be here, the days will be colder, windier, and rainier, and the jackets and scarves will need to be pulled from our cupboards. But did you know that the change of seasons has a significant effect on your skin? That's right, there are many ways that the seasons impact your skin, and there are changes that you can make to your routine to account for these impacts. Keep reading about what you can change in your skincare regimen with each season transition, and how our cruelty free skincare can help.
Summer to Autumn
The transition from summer to autumn means that the air actually becomes dryer as it becomes colder with the change of seasons. This means that your skin can lose the moisture that it may have built up throughout the summer. The start of autumn means that it's time to focus on moisture and hydration once more, and to potentially to repair any damage that has been caused by the elements of summer. The harsh summer sun and the chlorine and saltwater from swimming may have impacted your skin more than you know, so now is the time for lots of hydration, in the form of a good moisturiser. A great option is the Bopo Women Super Soother Facial Oil as it is designed to hydrate, moisturise, and restore tired and dehydrated skin. Remember not to neglect your hands during this time of year, as the change in temperature can result in dry skin on your hands too. Use a nourishing and hydrating product such as the Salus Hand Rejuvenation Duo, which is made up of a hand wash and hand cream, and is a great addition to your autumn skincare routine.
Autumn to Winter
As the seasons move into winter, the temperature gets even chillier, so it is, of course, important to continue hydrating your skin every day with top-quality moisturising products. But in winter, it's also important to remember to take care of the skin on the rest of your body too. Our LoveLuvo cruelty free body lotion is perfect for this. Scented with lavender, chamomile, and rosemary, this lotion is moisturising, cruelty free and sulphate free, and is a great product to nourish and moisturise your whole body. Use after a shower or a bath to lock in the natural oils and moisture of your skin. Another important point is to remember to look after the skin on your lips in winter. Why not try the We Are Feel Good Lip Balm? Enriched with Vitamin E, nourishing Shea Butter and even SPF 50+, this balm is perfect for protecting and moisturising your lips on cold winter days, sunny or otherwise.
Winter to Spring
As Winter turns to Spring, it is important to reassess your skincare routine. How is your skin feeling after the cold weather of winter? Are there any skin concerns that you may want to take care of with products like exfoliants or other skin treatments? Remember in Spring, as at all times of the year, it is critical to wear sunscreen every day, regardless of the season or the temperature and weather of the day. A fantastic option for an everyday sunscreen is the We Are Feel Good Signature Sunscreen. It is broad spectrum, non-greasy, and water resistant for up to four hours. Most importantly, the We Are Feel Good sunscreen is SPF 50+, making it perfect for our harsh Australian climate. It's also important to note as spring is a common time for allergies and hay-fever, your skin can easily become dry from allergy medication. That's why moisture is a critical consideration at all times of the year.
Spring to Summer
From spring into summer, and our skin is nearly back at the start of its seasonal cycle. Of course, sunscreen is critical in summer, as it is year-round in Australia. We tend to spend more time outdoors, thanks to the better weather and more hours of sunlight, so sunscreen is an absolute must. It's also important to take care of your skins' moisture levels during summertime, too. It could even be the time to use a lighter type of moisturiser so that your skin feels clean and clear during all those outdoor activities. Plus, summer is also a great time for exfoliating your skin, which you can do using the Salus Body Exfoliation Mitt. Use this in combination with soap or shower gel to see the rejuvenating and invigorating benefits of exfoliating.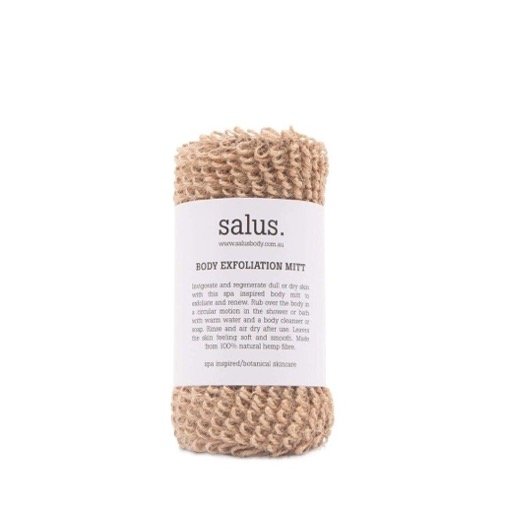 Do You Need Cruelty Free Skincare?
Look no further than LoveLuvo! We proudly offer you a wide range of cruelty free skincare, alongside other sustainable products for all your face, body, home, or gifting needs.
So, whether you need a great moisturiser, an exceptional sunscreen, or a nourishing hand lotion for this change of seasons, come and visit us at our Seddon store, or give us a call at 03 9396 1822. Alternatively, you can fill out our online contact form, or visit our online store at any time!